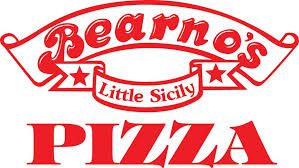 NEIGHBORS HELPING NEIGHBORS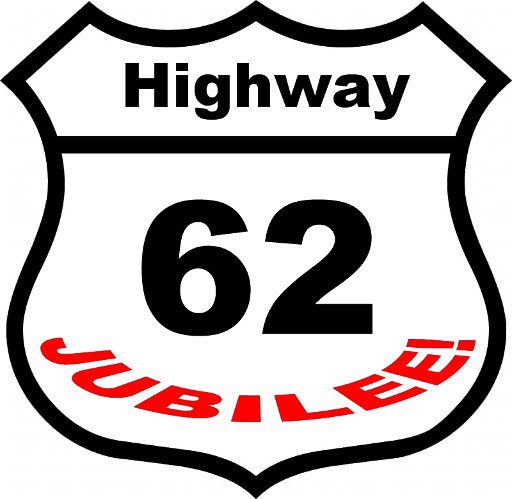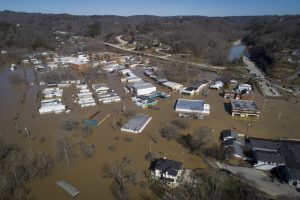 SMALL GROUPS OF NEIGHBORS MAKING A PERSONAL DIFFERENCE FOR THOSE IN NEED
IT ALL STARTED SATURDAY JULY 16th. HIGHWAY 62 JUBILEE IN JEFFERSONVILLE HAD A BLUEGRASS GROUP FROM WOLFE COUNTY KENTUCKY ON THE PROGRAM, THE "SPENCER BOYS". FAST FORWARD TO A WEEK LATER. FLOODING AND DEVASTATION IN EASTERN KENTUCKY. LIVES LOST. LIVES UPENDED.
HOW DOES BEARNO'S FIT IN HERE? GLAD YOU ASKED.  BEARNO'S HAS BEEN A SPONSOR OF THE HIGHWAY 62 JUBILEE FOR OVER A YEAR NOW.
ON JULY 16, THE SPENCER BOYS FROM EASTERN KENTUCKY JOINED US AT THE JUBILEE. HIGHWAY 62 JUBILEE BROUGHT IN A SINGING GROUP THAT HAD PERFORMED PREVIOUSLY TO A SMALL CHURCH IN PELLVILLE ON JULY 30th. WE TALKED WITH THE PASTOR ABOUT THE SPENCER BOYS, AND OF THE DEVASTATION IN THEIR COUNTY. THE NEXT DAY, THAT SAME CHURCH TOOK UP A SPECIAL OFFERING FOR THE FOLKS IN WOLFE COUNTY. ONE LITTLE CHURCH WITH 35 ATTENDING RAISED OVER A THOUSAND DOLLARS TO PURCHASE GIFT CARDS. RAY LAWRENCE, THE PRODUCER, CONTACTED THE SPENCER BOYS HOME CHURCH, WIDECREEK COMMUNITY CHURCH IN BEATTYVILLE KY TO DISTRIBUTE THOSE GIFT CARDS. THOSE HAVE ALREADY BEEN SENT OUT.
BUT MORE IS NEEDED. THESE FAMILIES HAVE LITERALLY LOST EVERYTHING. YOUR DONATIONS WILL MAKE A HUGE PERSONAL IMPACT ON THE PEOPLE IN THAT AREA. BECAUSE OF THE DIRECT CONNECTION TO THE AREA THROUGH THE SPENCER BOYS CHURCH, YOU CAN MAKE A PERSONAL DIFFERENCE!
BETWEEN AUGUST 12 AND AUGUST 22, ALL 14 BEARNO'S LOCATIONS WILL BE COLLECTION POINTS FOR DONATIONS. (FIND A BEARNO'S LOCATION NEAR YOU BY CLICKING HERE)
THAT WEEK,  HIGHWAY 62 JUBILEE WILL BE DELIVERING EVERYTHING YOU HAVE DONATED TO WIDECREEK COMMUNITY CHURCH FOR  DISTRIBUTION.
If you are not able to make item donations at Bearno's, you can also help financially
WHAT IS BEST TO DONATE AT THIS SHORT NOTICE?
BOTTLED WATER! WATER WATER WATER!
BATTERY OPERATED FANS
WATER HOSES
CLEANING SUPPLIES
CAN OPENERS
NAIL CLIPPERS
NEOSPORIN
BANDAGES
RAZORS
WASH CLOTHS
TOWELS
PILLOWS
SHEETS
NEW IN PKG MEN'S, WOMENS AND CHILDRENS UNDERWEAR
NEW IN PKG SOCKS
T-SHIRTS
BEDDING
BUG SPRAY
TOOTHBRUSHES AND TOOTHPASTE
BAR SOAP
DEODERANT
AND OTHER PERSONAL ITEMS
CANNED FOOD BY THE CASE
FOOD THAT DOESN'T HAVE TO BE COOKED
CANNED FRUIT
THANK YOU!
If you are not able to make item donations at Bearno's, you can also help financially
Questions? Call 812-773-8939 (Highway 62 Jubilee)