Are you a gospel oriented musician, or part of a gospel group? We are always looking to introduce happy, uplifting artists to the Highway 62 community. Highway 62 Jubilee is a road to which people can get involved in helping others, and to present the Gospel of Jesus Christ in music.
Highway 62 Jubilee is a rare offering in the Kentuckiana area. Dedicated to preserving and promoting the Gospel music you grew up with and remember. Southern Gospel, Country Gospel and Bluegrass Gospel music. Bringing in well known groups, regional groups AND local Gospel groups.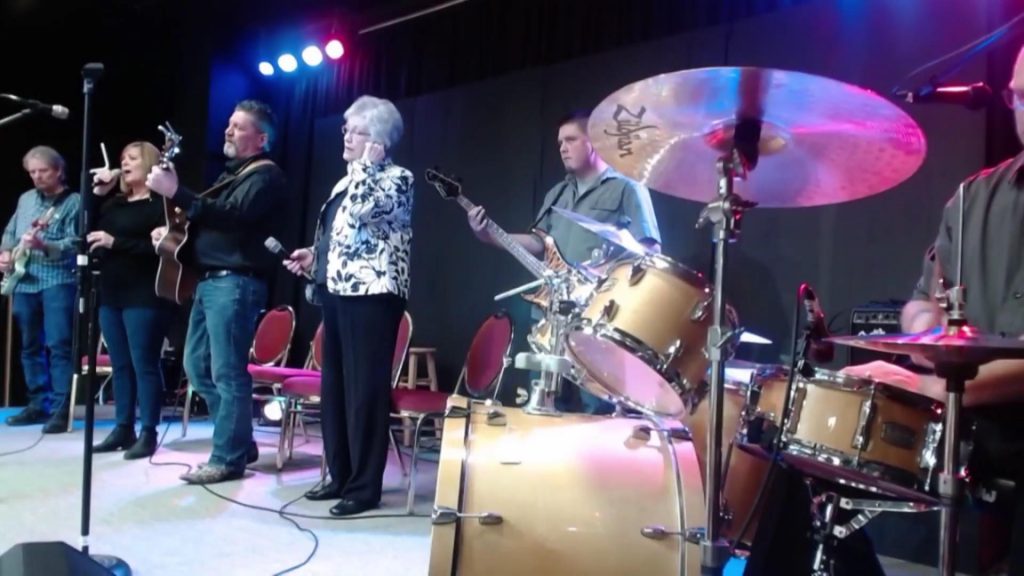 We produce live concerts in Southern Indiana and Kentucky. We do not charge for admission or concession. These concerts are post-produced into half hour videos for weekly broadcast on Facebook and YouTube, and audio cd's to be freely given out.
We may also take the show to rural churches. And we do get inquiries from festivals and churches about the Artists we work with too!
We are more than "just" a concert series. We believe not only in outreach through song, but touching people's lives in other ways. We encourage through live concerts and social media ways people can make a difference in ways they know they are directly blessing others. We use our 501(c)(3) to help communities showing compassion and concern in the name of our lord, Jesus. In the past, we have had food drives for Upton KY, and co-ordinated an items drive (12 pallets of needed goods) for Eastern KY flood relief. It doesn't end with the music.

How do we compensate? At the moment, we make no promises as to how much we can help with. We try as best as possible to at minimum help with some expenses. Let's talk about what your needs are. These are the "perks" we do offer:


Our audiences donate during the concerts to our "Artist Buckets". These donations are distributed JUST to the Artists who perform that day, to help with expenses.
We give you a "Master Copy" of an audio CD, labeled "Live At Highway 62 Jubilee with [your group]". You may freely distribute copies of this CD, or charge for copies at your discretion. If you charge, all we ask is that you send us $1.00 for each sold copy to help with our mission.
We provide you with a multi-cam Live Concert broadcast style video.
We actively present you to churches, festivals and organizations that are looking for Christian music.
Your group has a personalized web page on the Highway 62 Jubilee web site, which includes your information, call to action for booking, a promotional bumper video and your merchandise listed through out WooCommerce portal.
We are primarily looking for: Southern Gospel, Bluegrass Gospel and Country Gospel. Let's see if you and the Highway 62 Jubilee are a good fit. Come sing with us!
Tell us all about you and your music!