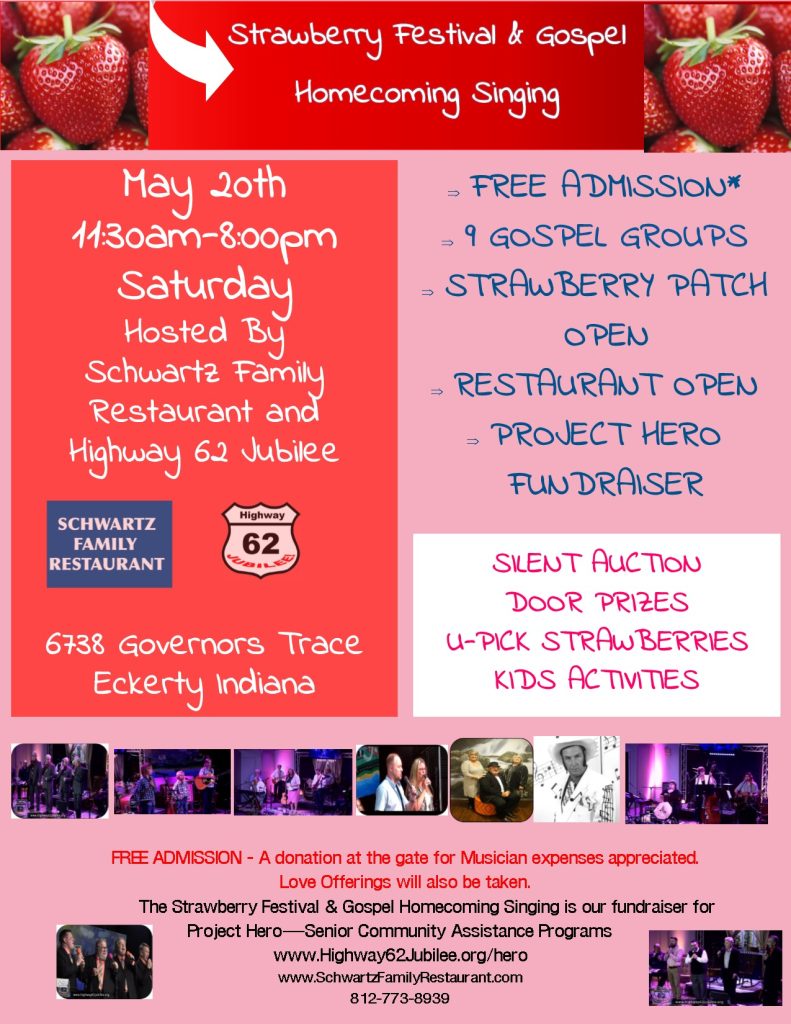 UPDATE: MAY 8TH: THANKS TO SOME GENEROUS CONTRIBUTORS, WE HAVE SOME GREAT DOOR PRIZES. ALSO DONATED: LOTS OF WOMEN'S JEWELRY BEING PUT TOGETHER IN GRAB BAGS! WE'LL SEE YOU AT THE FESTIVAL!
CLICK RIGHT HERE TO VIEW THE SILENT AUCTION ITEMS
PLUS DRAWINGS THROUGHOUT THE DAY, INCLUDING WALMART GIFT CARDS!
This Homecoming Celebration is our primary fund raiser for continuing live events, and for funding our Project Hero program. There is no required admission charge. We do ask, if you can afford it, to donate $20.00 at the gate to help offset expenses and continue our missions.
Let us know you will there on May 20th, and we will hold a special "Strawberry Festival" Gospel CD for everyone in your group! (First 250 attendees)