Harnessing the power of Gospel music, the Highway 62 Jubilee mission is to meet the physical and spiritual needs of the elderly with clothing, books, music, food, birthday and holiday recognition while preserving the heritage of the gospel music a forgotten generation grew up with.
CLICK AND READ HERE FOR NEXT CELEBRATION INFORMATION
COME WHEN YOU CAN, STAY AS LONG AS YOU WANT IT IS FREE!
HYMN SINGING ADDED!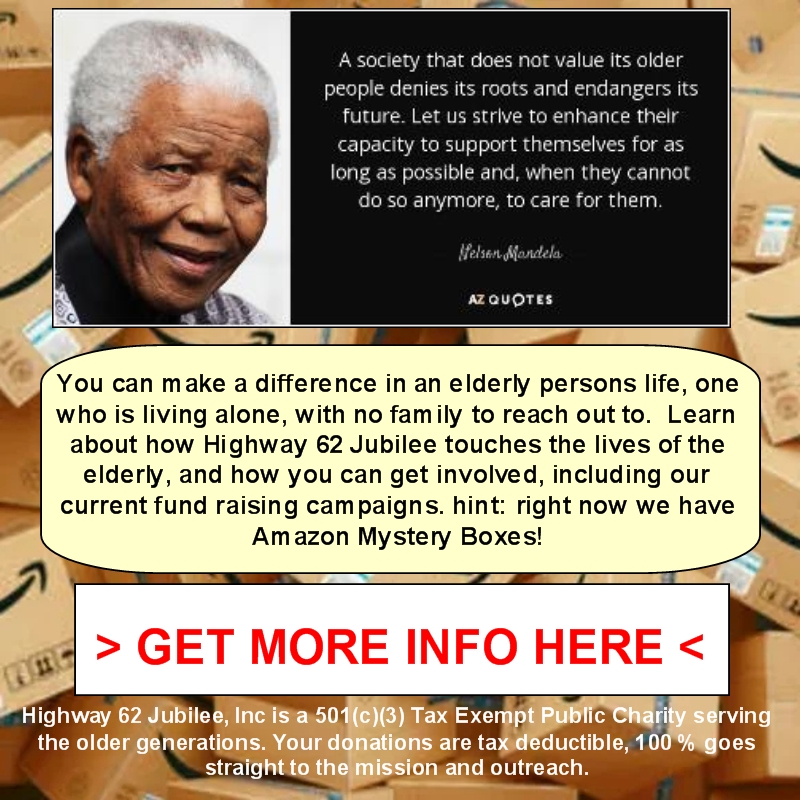 Highway 62 Jubilee Southern Gospel Music are usually held on the third Saturday of each month, we announce exact date and time via email list and on social media.