Highway 62 Jubilee Music News Updates June 1, 2022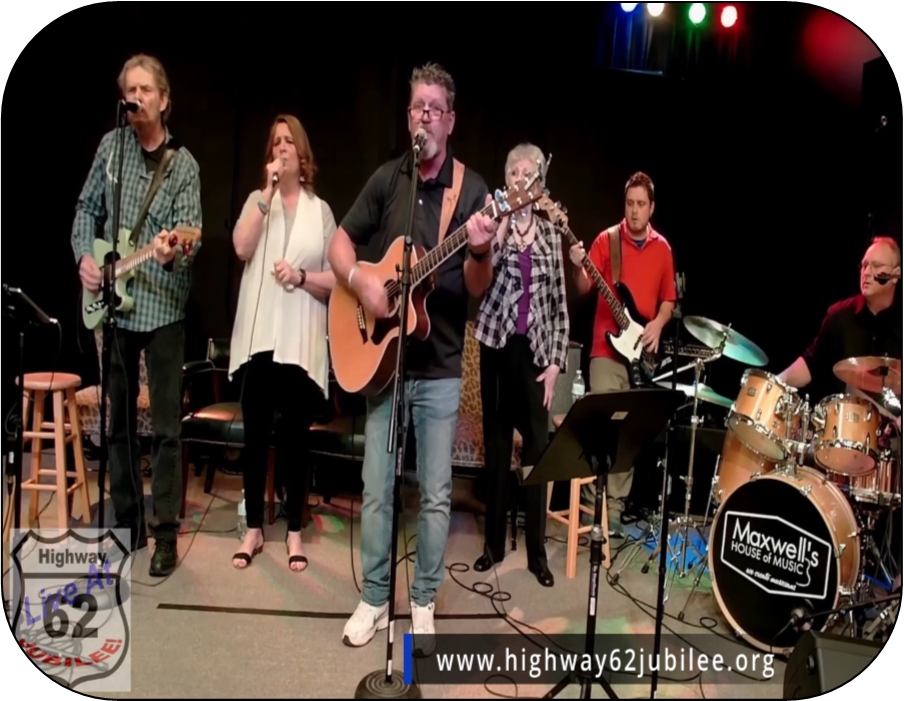 Well, it's official! Brian and Misha from Blood Bought got married last week. Congratulations. They'll be spending part of their honeymoon here at Highway 62 Jubilee Saturday June 18th. Come out and celebrate with us!
The June concert promises to be a lot of fun, and filled with the Spirit! Blood Bought will be joining us that evening. Plus, from Chapel Valley Studios in Nashville, The Edwards Family will be with us. June 18 at 6:30pm, Maxwell's House of Music, 1710 E 10th Street, Jeffersonville, In.
Starting this Saturday, June 4th, Highway 62 will be on TV every weekend. Airing in Richmond, Indiana, WCTV Channel 21. Saturday 11:30pm, Sunday 7:30am, Sunday 3:30pm.
We are in process of setting up a Gospel Showcase Talent Contest in the month of November. We will be opening up entries in the following categories: Southern Gospel, Bluegrass Gospel and Country Gospel. This includes solo, duet, trio and groups. Do you know of a Gospel Artist or Groups? Click HERE for the pre-registration form!
Don't forget! Broadcasts are on every Thursday evening at 9pm (eastern), 8pm (central).
If you have NOT "Liked" our Facebook Page, do so now, and get notifications every Thursday about the broadcast: https://www.facebook.com/hwy62jubilee
AND be sure to "Subscribe" to the Highway 62 Jubilee YouTube Channel. We'll be re-broadcasting there as well. https://www.youtube.com/
---
Press Release for June 18 Concert:
Celebrating our second year of Free Southern Gospel Concerts
An Evening of Gospel Singing
Jeffersonville, Indiana— May 26, 2022 — The Highway 62 Jubilee brings you an evening of three great regional Gospel Artists in concert to start our second year. Featured will be new Southern Gospel, Praise and Country Gospel Music.
On Stage June 18th will be The Edwards Family, a Southern Gospel Family Band that is with the Chapel Valley Studios (Nashville). The members of The Edwards Family have been singing, performing, and playing in sync as they have been together their entire musical careers. Throughout the course of the band's union, they have won over the hearts of music lovers from all walks of life; performing at a variety of venues including DollyWood, Ogle Furniture @Gospel Music Jamboree, NQC showcase, GMFF, making loads of public appearances, all the while with God's favor had the honor of receiving a Top# 40 Singing News Chart and a Top #80 Singing News Chart, along with both songs charting in Christian Voice and other various charts.
Joining the Edwards Family will be Blood Bought, a Southern/Country Gospel Band. Blood Bought is very popular for Homecomings, Festivals and Fairs, playing over 80 dates per year. Originated in 2004, the band consisted of one family of Mom,2 Sons, a second family of Dad and Son, and Uncle. They produced one CD project that includes 3 original songs, including "Love Is In The Blood". After Uncle Ronnie Coy passed away, Blood Bought brought on a talented young man to play bass. This current group has produced two more CD's that include 9 originals as well. They will be live studio recording two songs, "Love Is In The Blood" and "Leavin' Here" for radio and streaming release that evening. We invite you to come be a part of it!
Admission is FREE to the concert, which is held at 6:30pm (eastern) at Maxwell's House of Music in Jeffersonville Indiana. According to Ray Lawrence, founder and producer, "In the urban areas, the generations that have grown up with Southern Gospel Music are finding it more difficult to find this type of music performed live unless you occasionally hear it in a rural church. We bring that music back!
More information can be found at the website: https://highway62jubilee.org/
THE CONCERT
The live concert will be held on February 19th, 2022 at 6:30pm (eastern)/5:30pm (central).
Admission is FREE. Snacks and Sodas are FREE. Donation and offering for the groups are encouraged.
The venue is located at Maxwell's House of Music, 1710 E. 10th Street, Jeffersonville Indiana. Everyone is invited.